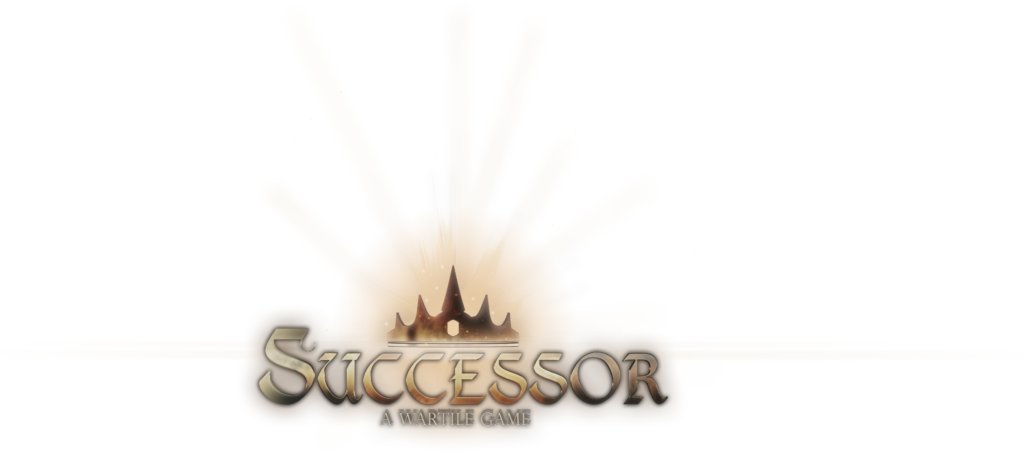 Successor blends real-time and turn-based tactical elements into a rogue-lite strategy adventure with procedural kingdoms for you to conquer set in a charming tabletop style.
Experience the thrill of real-time battles embedded with a tactical timeout whenever you make a move giving you lots of time for tactical planning and execution.
As a lord, you must assemble and equip a team of heroes as you explore the exotic regions of a procedural-generated Kingdom. Lead your miniature heroes to battle on visually stunning battle boards set in various biomes but choose your fights carefully, as you risk losing everything.
Successor offers lots of replayability with its Kingdom generator enabling players to create their own campaigns and even share them in the community.
Choose a Lord, each with a unique background story and special abilities opening new tactical opportunities in battle.
Procedurally generated kingdoms and regions offer a new challenge whenever you play them.
Out and indoor diorama battle boards offer environmental elements used as tactical force modifiers.
Combat is Real-time with a FULL tactical pause. Take your time laying out your tactics and watch them executed in real-time.

Wartile is a cool-down-based game that keeps the action flowing, with ample opportunities to plan your moves. Although it contains the strategic elements from turn-based games, a mixture of slow-down features and cool-down-based gameplay maintains the tension of battle while allowing for breathing room to make tactical decisions. At its heart, Wartile is a game about positioning and tactical decision-making.
With Slow Time always available, you can control the speed of the fight giving you an advantageous tactical benefit in critical situations where every action counts. Collect and level up an array of different figurines. Customize your Warband with armor pieces, weapons, and unique combat abilities, and set up your deck of Battle Cards to provide a choice of tactical options before they embark on each quest.
Beautifully crafted diorama Battle Boards with an authentic tabletop feel
Take control of miniature figurines with an attitude
Assemble your deck of Godly and tactical Cards
A new take on strategy – a cooldown system provides a refreshing take on the real-time strategy genre
Customize your units with weapons, armor & new abilities found throughout the game.
Expand your collection of figurines & widen your palette of possibilities
Venture into the first Viking Campaign rich in Mythology, story, and lore
About Playwood Project ApS
Playwood Project ApS was founded 2014 by Michael Rud Jakobsen, bringing with him 7 years of experience as Lead Game Designer/Game Designer on HITMAN, and, as artist on Kane and Lynch 2. Together with Tom Rethaller Senior Programmer also coming from IO-Interactive, they laid the foundation for WARTILE from a small office in Copenhagen. The core team in the development of Wartile was Founder and Creative Director Michael Rud Jakobsen, Programmers Jens-Emil V.Kristensen and Casper Falck Hansen, Level Designer Hans Emil Hoppe Rauer, Lead Animator Chris Ebeling, Sound Design & Music Simon Holm List, 3D modeling Kaushik Sara, 2d Artist Julijana Mijailović.